November 2023 Meeting of the The Libertarian Party of Queens County (LPQC)
November 2023 Meeting of the The Libertarian Party of Queens County (LPQC)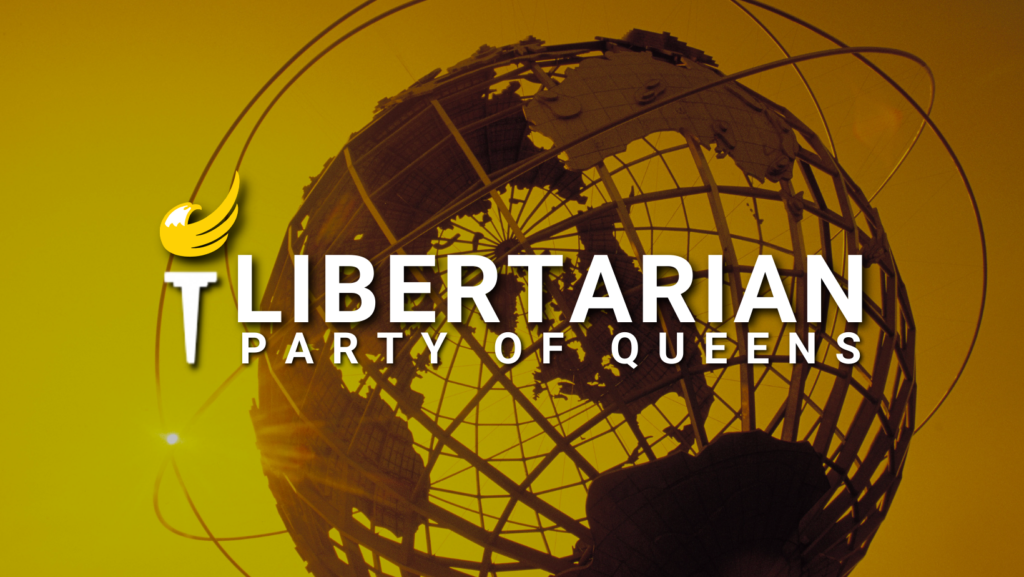 The Libertarian Party of Queens County (LPQC) will be meeting at Donovan's Pub in Woodside on Saturday 11/11/2023 at noon.
Donovan's Pub
57-24 Roosevelt Ave
Woodside, Queens County, NY 11377
https://donovansny.com/
https://maps.app.goo.gl/mhcQEWk9EqE8cJzo7
For this event, we would like to hear from you. If any Libertarian has a topic to discuss, let us know. Maybe you would be the one leading the monthly talk.